GC Cares Fund
Golden Corral® Corporation established GC Cares, Inc., whose mission is to assist employees of Golden Corral Corporation, franchisees, and employees of franchisees who experience an emergency situation which causes a temporary financial hardship and to help them within a very short period of time. Financial assistance is intended for those in severe financial need and who lack the necessities of life as a result of an unforeseen tragedy, natural disaster, extended illness, or catastrophic event beyond their control. The GC Cares Assistance Fund provides a resource for members of our Golden Corral family to care for company and franchise employees during times of their greatest need.
Donate Now
We are proud of Golden Corral's caring spirit for others as demonstrated by the support of our team members.
We face challenges in our businesses every day, but what makes Golden Corral so unique and incredibly special is the way we come together when circumstances are toughest. When we work together to support one another, we make Golden Corral stronger as an organization.
Donations — GC Cares, Inc is a 501(c)(3) non-profit and 100% of donations go directly to Golden Corral franchise and company employees in need of support.
How to Apply for GC Cares Fund
If you are a Golden Corral
Corporation employee and would like to donate by payroll deduction, please contact
gccares@goldencorral.net
. Employees In Need — GC Cares Assistance Fund If you are in need of support, please submit the application to the attention of GC Cares Assistance Fund, PO Box 29502, Raleigh, NC 27626, Fax: (919) 881-4577 or email to
gccares@goldencorral.net
. Application forms may be accessed in either
English
or
Spanish
versions, which detail eligibility and criteria for grants.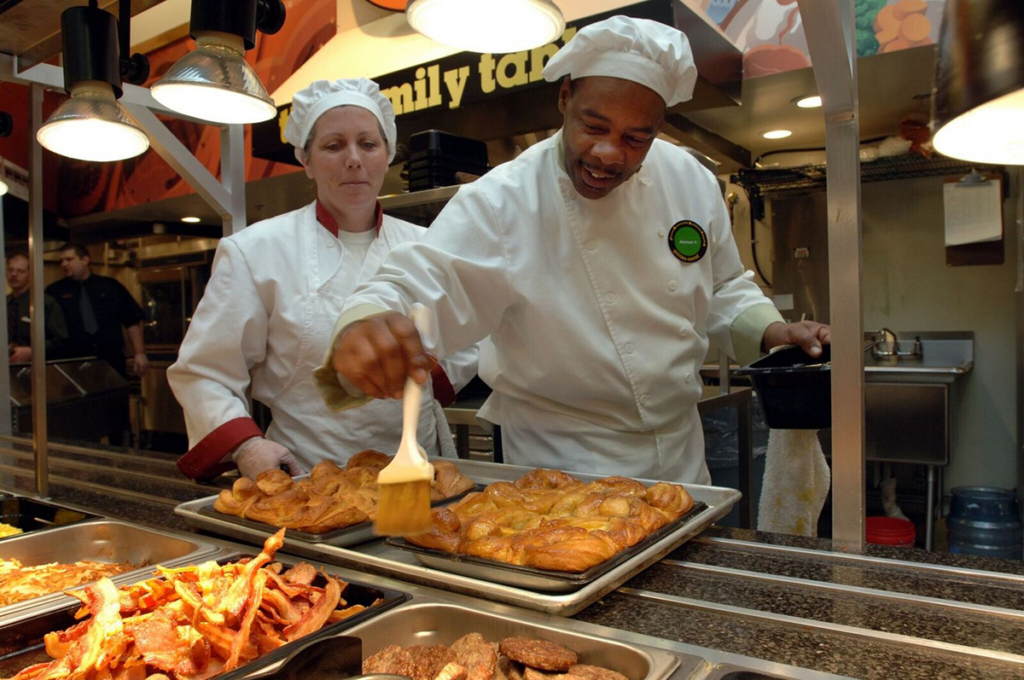 Qualifying Events
Assistance may be provided to those experiencing severe financial need or uninsured expenses. Examples of events considered as qualifying for assistance from the GC Cares Fund include, but are not limited to the following where all other sources of funding have been exhausted:
Housing Disaster: Urgent or extraordinary expenses as a result of a catastrophe, natural disaster (i.e. flood, fire, tornado, and hurricane) or accident to a primary residence.
To prevent homelessness and/or provide for basic needs such as food, utilities and childcare when an employee is unable to work or meet these basic needs due to an unforeseen emergency situation.
Death of an employee or an employee's immediate family member: Expenses related to an untimely or unexpected death of an immediate family member (spouse, child, or parent). Grants are intended for travel and funeral-related expenses. Through your donations no matter how large or small, we can truly make a difference together.