Explore our Golden Franchise Opportunity
Grow with the Nation's Largest Buffet Chain
Join the first-choice franchise for savvy business investors and restaurateurs. Golden Corral provides unlimited opportunities for entrepreneurs looking for a strong, family-oriented restaurant model.
Our concept is a proven winner offering a premier, high-value, family-friendly buffet experience. On top of the strength and longevity of the brand, we provide franchisees a strong support system that encourages growth and celebrates our franchisees' success.
After 50 years, Golden Corral continues to lead the casual dining buffet segment. Our most loyal guests have continued to support us, visiting an average of 70 times per year.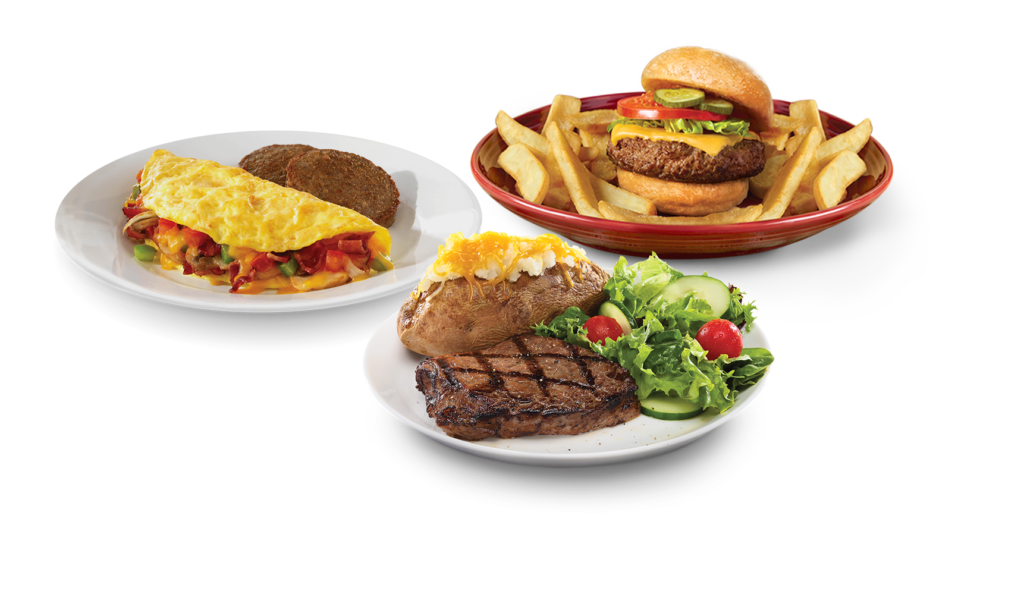 Learn More About Our New Development Incentive Program
For a limited time, franchisees with new locations that open the restaurant within 24 months of signing a new agreement can qualify for the following incentives:
Cash credit applied to your Golden Corral approved broadline food service supplier account equal to:

3% of sales in year one
2% of sales in year two
1% of sales in year three

Reimbursed training costs for three managers (up to $15,000 each)
$5,000 marketing reimbursement for new unit opening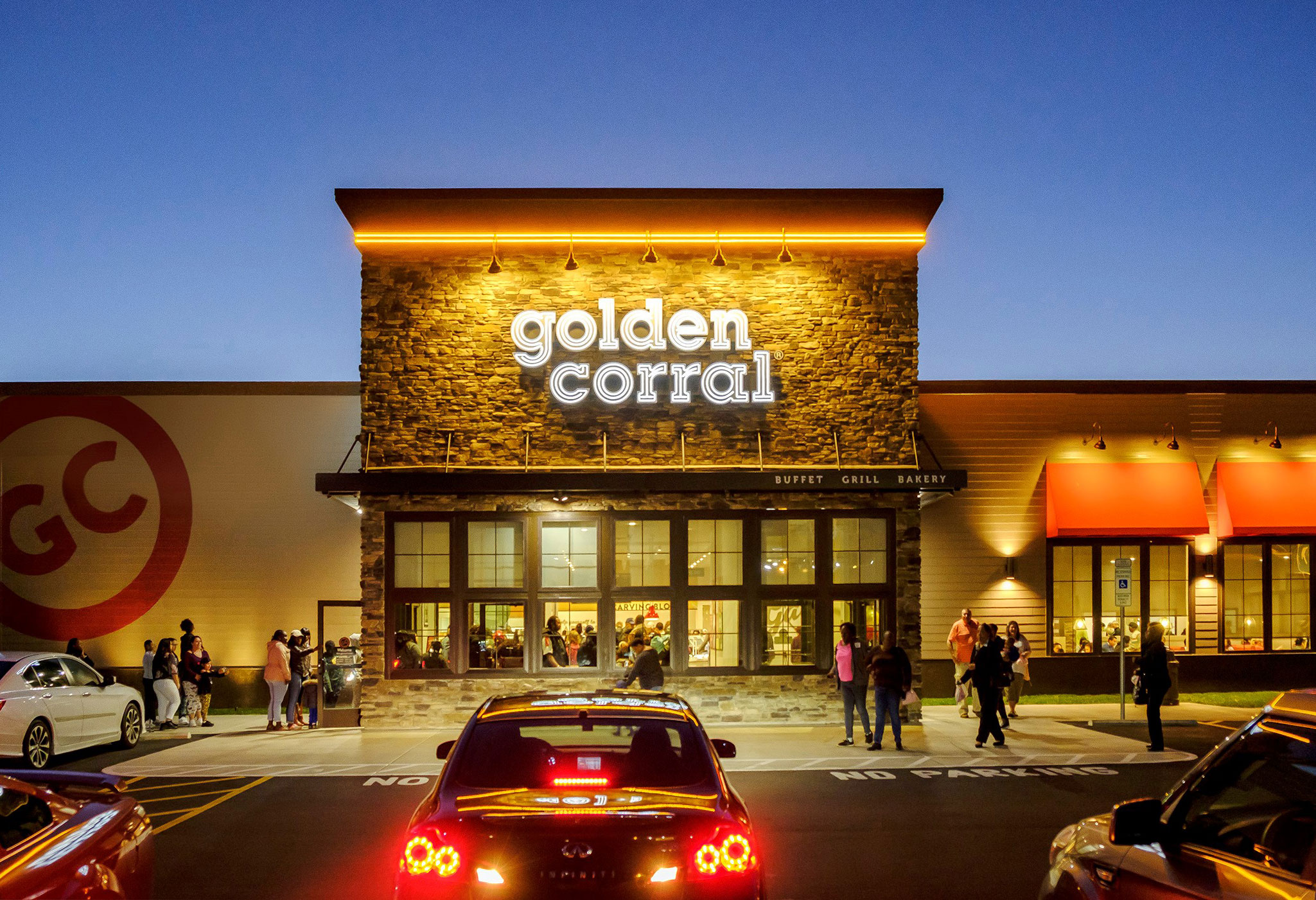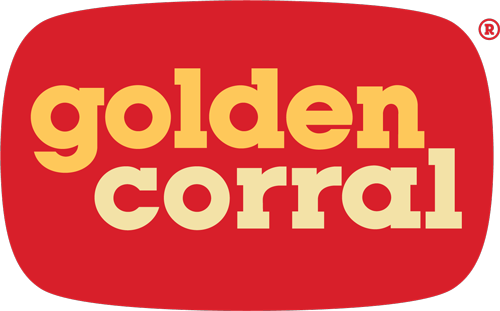 See the Benefits of franchising with us
Golden Corral provides savvy business investors and restaurateurs an opportunity to be part of a winning concept –a high-value, family oriented lunch and dinner buffet served daily and breakfast every weekend.
Nation's Largest Buffet Chain
Enjoy the benefits of a premier brand and take advantage of the combined purchasing power of a nationwide system with a leading distribution company and equipment supplier.
Collection of scratch-made delicious menu favorites served in a family-friendly, clean and comfortable environment that keep our loyal fan base coming back plus new menu options that expand our appeal as a first-choice dining experience. We've also expanded our loyalty program with a mobile ordering platform for seamless off-premise ordering, added curbside pickup and several alcohol options.
Operationally Efficient Restaurant Design
Our new Gateway Concept offers a more inviting and comfortable dining experience and increased operational efficiency.
At Golden Corral, we respect the dignity of all people and the differences that make each of us truly unique. Valuing diversity at Golden Corral encompasses our employees, guests, franchisees, and suppliers. We foster fellowship and community by bringing diverse people together in an inclusive environment where varying opinions are valued, and everyone has the opportunity to succeed. What we like to call "our GC Family" is the output of a genuine and caring culture where our people are our highest priority.
Providing best-in-class support, Golden Corral is here to help with site selection, management certification and co-worker training programs, recruitment and much more. With a stable leadership team and full-time Customer Support Center staff, franchisees have years of experience to lean on as they grow with us.
We value our franchisees' knowledge and experience. We welcome and encourage their contribution to the longevity and success of Golden Corral through open communication of ideas, participation in innovation planning, design and support of the Franchise Advisory Council.
Ranked by FRANCHISE BUSINESS REVIEW 2021 as one of the top 50 franchisors for franchisee satisfaction
"I've been a franchisee since 1993. I actually worked for Golden Corral for 13 years prior, and when the franchise program came about I wanted to do more for my family. As a Golden Corral Franchisee, you'll be in business for yourself—but not by yourself. The support that you can expect to receive and I've received is outstanding. What I love most about being a franchisee is what I can do for my family, what I can do for my staff, my co-workers, and our customers. From that, it's evolved into what we can do in the communities we serve. I would encourage anybody who's looking to become a franchisee of any business to look at Golden Corral and talk to them, it's a great company."
– Dave Gronewoller, owner of 14 Golden Corral locations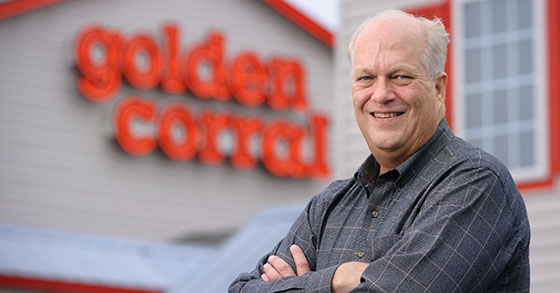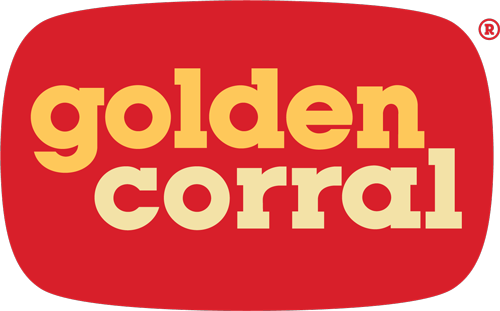 Reach out to our franchise development team for more information.
The "Franchise" pages of our website are for information only and not intended as an offer to sell or the solicitation of an offer to buy a franchise. We offer franchises solely by means of our Franchise Disclosure Document (FDD). Certain states have laws governing the offer and sale of franchises. If you are a resident of one of these states, we will not offer you a franchise unless and until we have complied with applicable legal requirements in your state. The information about our franchise opportunity is intended solely for residents of the United States; we do not presently offer franchises in other countries.