Golden Corral in the News
Golden Corral in the News
The Golden Corral brand has stayed top of mind through its recent appearances across various media outlets.
Here is an overview of the recent buzz Golden Corral has generated in the news:
Golden Corral Serves Up Franchise Incentive to Spur Growth
October 17, 2022
Golden Corral stands uniquely ready to thrive with an inflation-busting franchise development incentive serving up loads of opportunities for owners of the beloved legacy brand.
Successful multi-unit The 10 Restaurant Chains With The Best Value For The Dollar, According To Consumers
October 06, 2022
59% of consumers rate them "best in class" or "above average" on value for the dollar.
DAV (Disabled American Veterans) recognizes Golden Corral at national convention
August 29, 2022
Golden Corral is honored to announce that the company was named to the National Adjutant's Circle at the DAV (Disabled American Veterans) National Convention on Aug. 4 for its 20-year partnership.
Successful multi-unit franchisee, David Gronewoller, shares his expert advice for up-and-coming franchisees.
August 08, 2022
As a franchise business owner, you must remember that you are in business for yourself, but never by yourself.
14 Restaurant Power Players to Watch in 2022
August 03, 2022
Although many pundits have decried the end of the buffet, Golden Corral is once again on the up and up.
Golden Corral Rolls Out New Franchise Incentive Program
July 19, 2022
Golden Corral, the nation's largest all-you-can-eat buffet chain, announced today a new franchise incentive program for candidates and existing franchisees who open a Golden Corral restaurant within 24 months of signing a franchise area development agreement.
2022 top 500 countdown: Restaurants ranked No.50 – No.1 
June 21, 2022
Golden Corral ranks amongst the top restaurants in the 2022 countdown. 
Golden Corral's Renaissance Has Been One for the History Books
June 15, 2022
Golden Corral CEO Lance Trenary couldn't be prouder of how his brand climbed from the lowest depths of COVID, and he isn't the only one who feels this way.
IFMA's 2022 Gold Plate Award Presented to Lance Trenary
May 22, 2022
Lance Trenary, President & CEO of Golden Corral was named the 2022 Gold Plate Award recipient by the International Foodservice Manufacturers Association (IFMA) during their 68th Annual Gold & Silver Plate Awards Celebration.
Golden Corral Proves the Buffet is Alive and Well
May 22, 2022
As Golden Corral CEO Lance Trenary reflects on COVID's early days, he's reminded of the brutal national headlines.
Golden Corral Partners with SMG
May 20, 2022
Service Management Group (SMG), an enterprise customer and employee experience management partner to more than 500 brands, has added a new customer experience partnership with Golden Corral.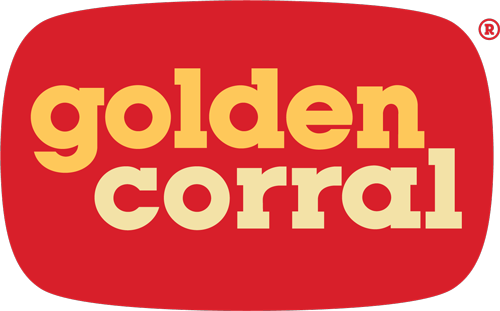 Ready to learn more about all the good things happening at Golden Corral?
Reach out to our franchise development team for more information.
The "Franchise" pages of our website are for information only and not intended as an offer to sell or the solicitation of an offer to buy a franchise. We offer franchises solely by means of our Franchise Disclosure Document (FDD). Certain states have laws governing the offer and sale of franchises. If you are a resident of one of these states, we will not offer you a franchise unless and until we have complied with applicable legal requirements in your state. The information about our franchise opportunity is intended solely for residents of the United States; we do not presently offer franchises in other countries.